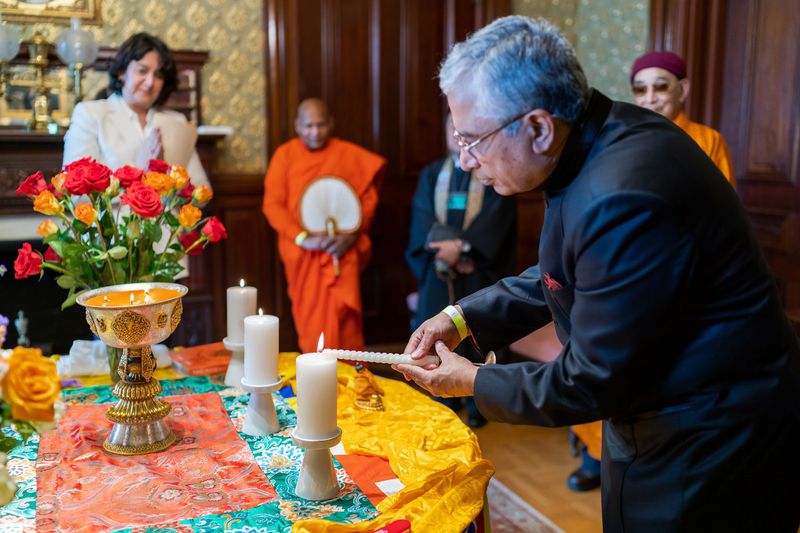 Representatives from the three major traditions gathered for prayers and candle lighting. Plus, Penpa Tsering is sworn in as President of the Central Tibetan Administration, and relief efforts continue as COVID-19 rages on in India.
The post Buddha Buzz Weekly: Vesak, the Buddha's Birthday, Celebrated at the White House for the First Time appeared first on Tricycle: The Buddhist Review.
---
This entry originally appeared at tricycle.org/trikedaily/vesak-2021-white-house, and may be a summary or abridged version.